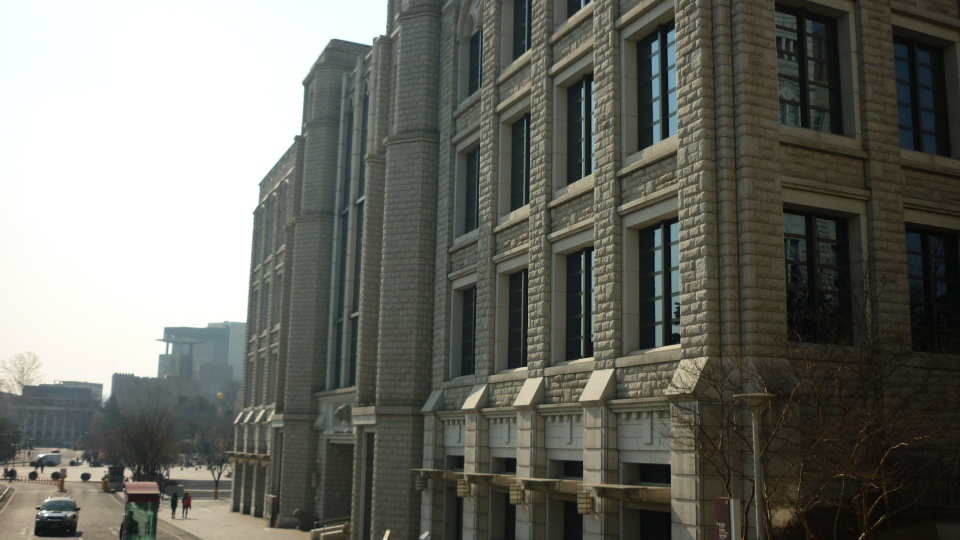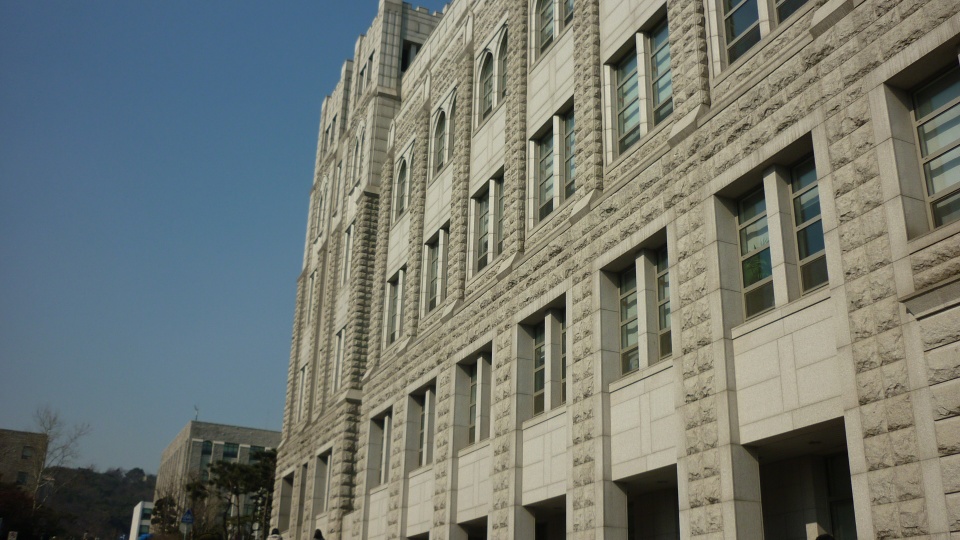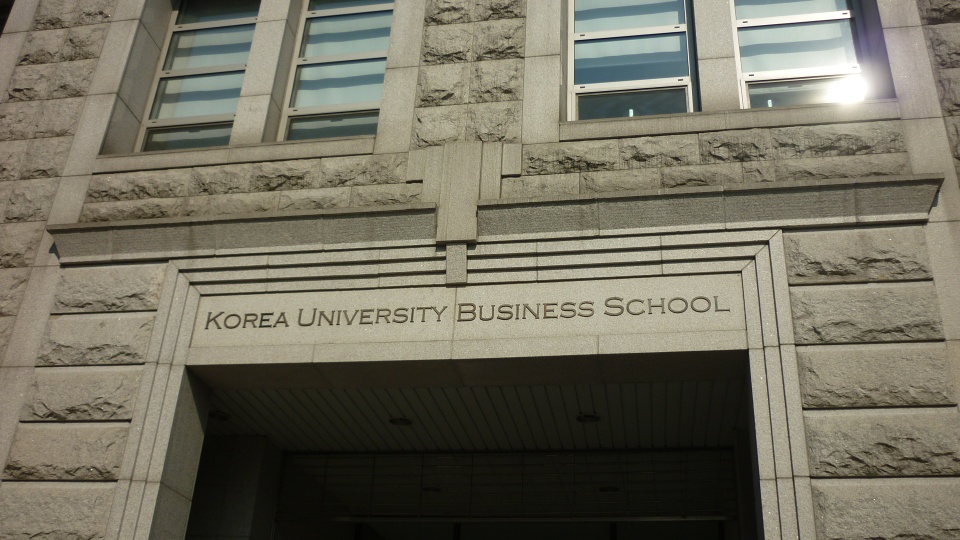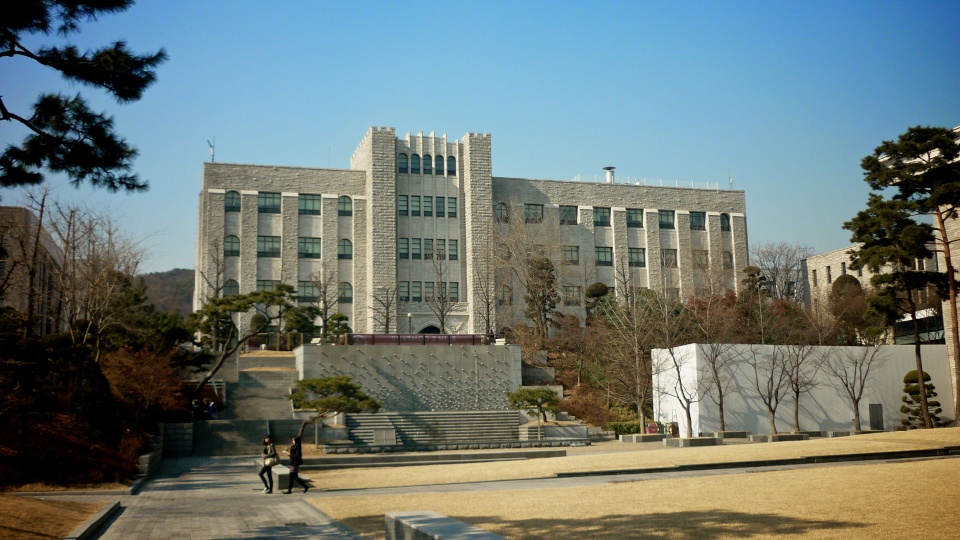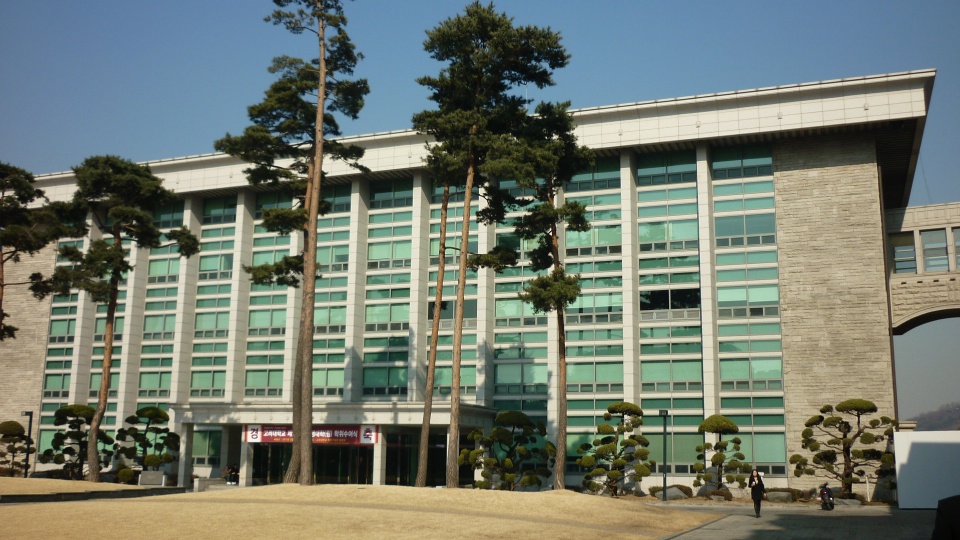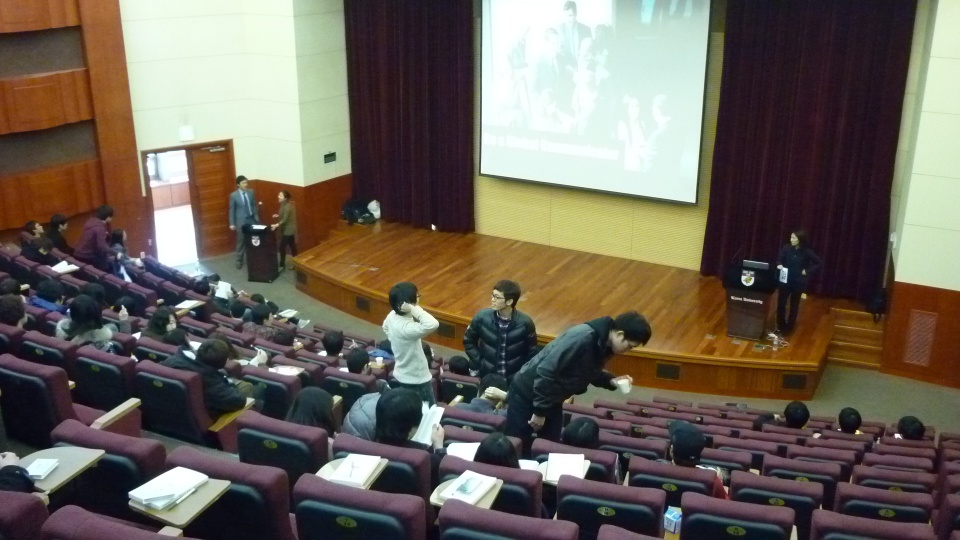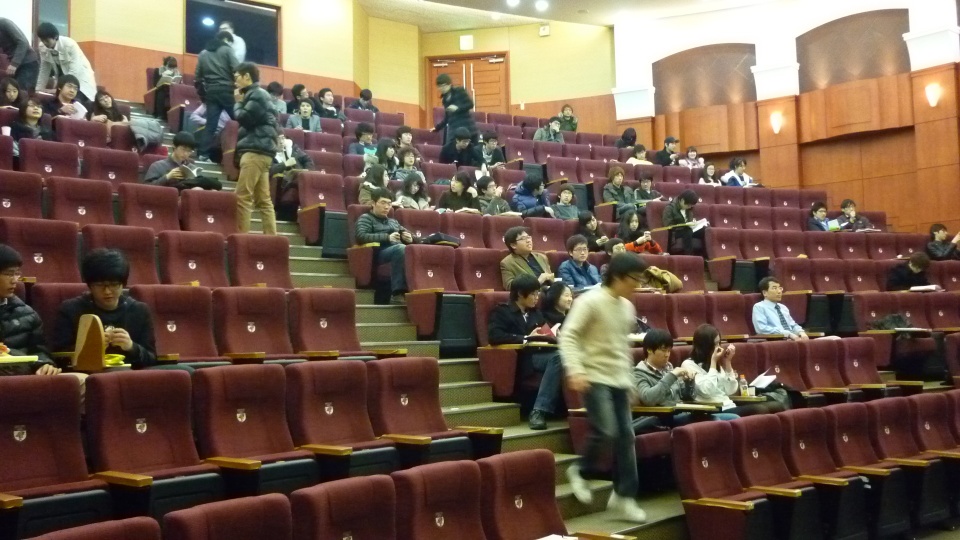 Last Tuesday I had the pleasure of presenting a presentation entitled "Why English" to a large group of Korea university Business School freshmen and women.
The purpose of the presentation was to explain to the students the importance of English in the globalized world and how best to use the English skills they have already attained to its maximum effect.
The theatre, to me anyway, was not an ideal place to do a presentation. But with so many students attending (around 400) there probably was not much choice. However, the stage gave me enough room to walk around making eye contact to the students and because the projector was high up on the ceiling there was no interference from my shadow.
Over all the presentation was enjoyable and the students really responded well.