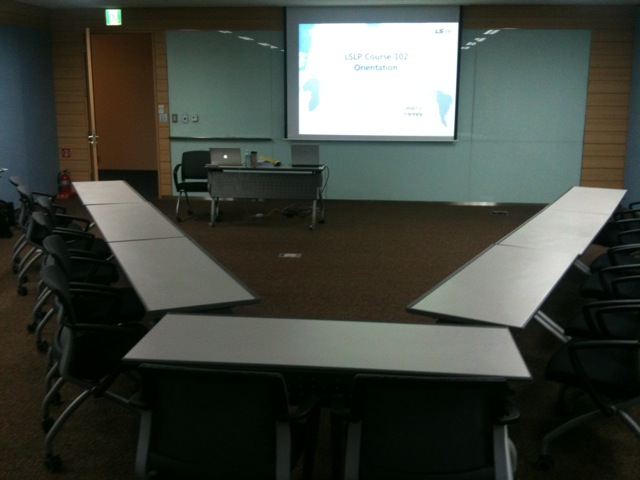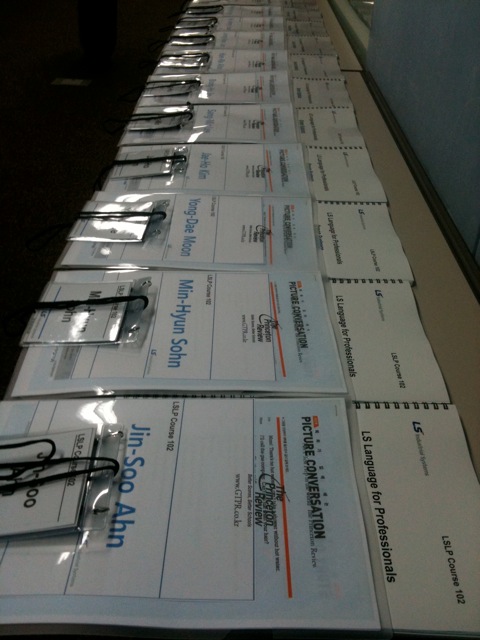 Yesterday, I did a 6 hour presentation course in Anyang, to the South of Seoul. It was an amazing day, the students were really involved, and we had a great time.
The above picture was how I set up the tables - I have never tried a "V" shape before, yet it really worked.
PS: the slide on the screen is not mine!!!!